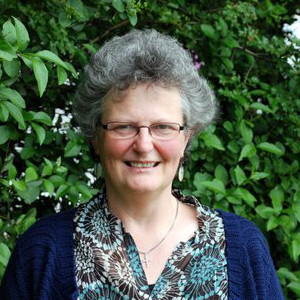 Bobbie Frere | Colossians 1:15-20 
The Son is the image of the invisible God, the firstborn over all creation. For in him all things were created: things in heaven and on earth, visible and invisible, whether thrones or powers or rulers or authorities; all things have been created through him and for him. He is before all things, and in him all things hold together. And he is the head of the body, the church; he is the beginning and the firstborn from among the dead, so that in everything he might have the supremacy. For God was pleased to have all his fullness dwell in him, and through him to reconcile to himself all things, whether things on earth or things in heaven, by making peace through his blood, shed on the cross.
Jesus is the firstborn over all creation, and also head of the church. Yet so often we treat our physical and spiritual lives as if they were unrelated. In this special Climate Sunday service Bobbie and other participants remind us that making right choices in the way we treat the natural world are acts of worship to God. The service is introduced by Peter Frere and also includes a reading from Phil Banting.
The recording is an edited version of our Sunday service. The full video version of the service, including music and further links, can be viewed on YouTube.
There are more downloadable resources for this service, mentioned by Peter near the end, available on our website.